Client: AllightSykes
Industry: Mining
Solution: Acoustic canopy
Challenge:
AllightSykes, a provider of specialist equipment to the mining industry, developed a new product: an acoustic canopy for a pump-engine combination assembly.
Industrial designer Duncan MacDonald said the company started by producing their canopies from pressed metal with a glass fibre insert.
Solution:
"When we approached Rotadyne, Sebastian and the team told us that they had a new product that could deliver a superior result", said Duncan.
The reason that AllightSykes contacted Rotadyne was because they knew of Rotadyne's expertise in manufacturing bespoke rotomolding projects for the mining sector. This led to them commissioning Rotadyne to make panels for a trailer mounted pump set which received an industry design award.
Rotadyne knew that the rotomolded polyethylene canopy would reduce noise and was durable enough to withstand the harsh operating environment of a typical mine site. They sent the component to be tested at the National Acoustic Laboratories.
"It was successful in demonstrating that the plastics are capable of dampening noise to a required level."
The canopy was also tested for air flow and passed with flying colours.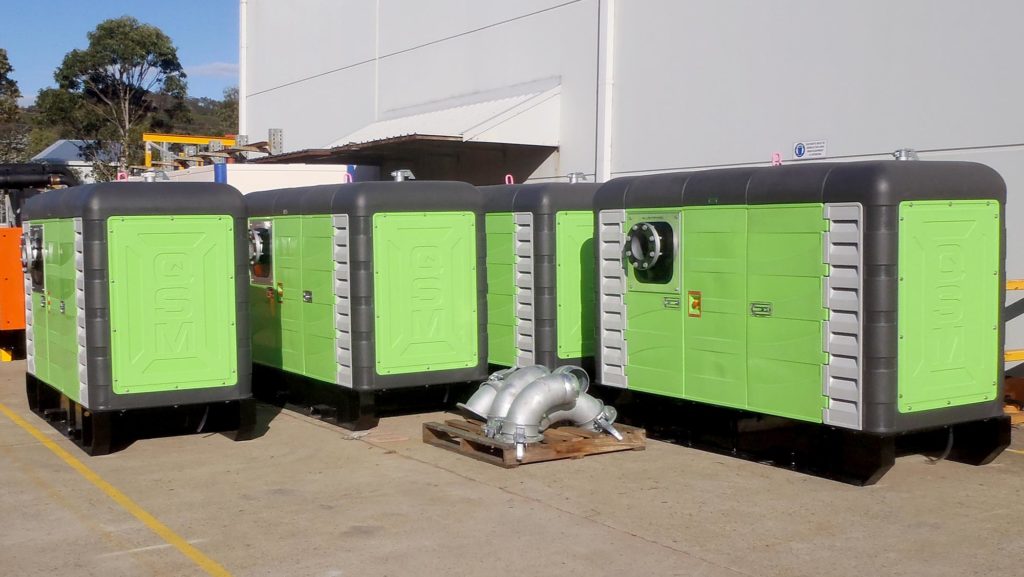 Project Outcomes:
1. Customisation. "The rotomolded solution provides AllightSykes with a greater range of customisation options which allows the engineers to better tailor solutions for customers", said Duncan.
2. Cost. "The total price of this solution is less than the cost of the incumbent solution."
3. Scalability. "The Rotadyne solution is modular which will help the AllightSykes team to scale it in the future."
4. Product Development. "The Rotadyne solution gives us a critical advantage over the existing solution."
AllightSykes said another key benefit is Rotadyne's complete design-to-manufacturer capability. A 'one stop shop'.
"The Rotadyne team's ability to engage proactively and offer expert advice has been a critical factor in the ongoing positive partnership between the two companies. They've been in the game longer and are prepared to go the distance", said Duncan.
"Rotadyne has been more than willing to come in whenever we had we had any questions and that's not a service that you get from too many organisations."
"In the future we want the panels from this design to be used in bigger, larger products. There's a universality to these panels which has excited everyone here."