Halfway through 2022, we can already say it's been a significantly eventful year.
So far, Rotadyne staff members have attended two expositions to get an insight into industry trends and innovations. The International Convention Centre Sydney have hosted both the Indo Pacific Maritime Exposition and the Sydney Build Expo, both proving to be engaging and exciting events for our designers.
This week, Rotadyne members Sebastian Braat, Igor Silva, Jessica Pani and Caroline da Silva are back once again for the Australian Manufacturing Week Exposition (AMW) to catch some valuable industry insights.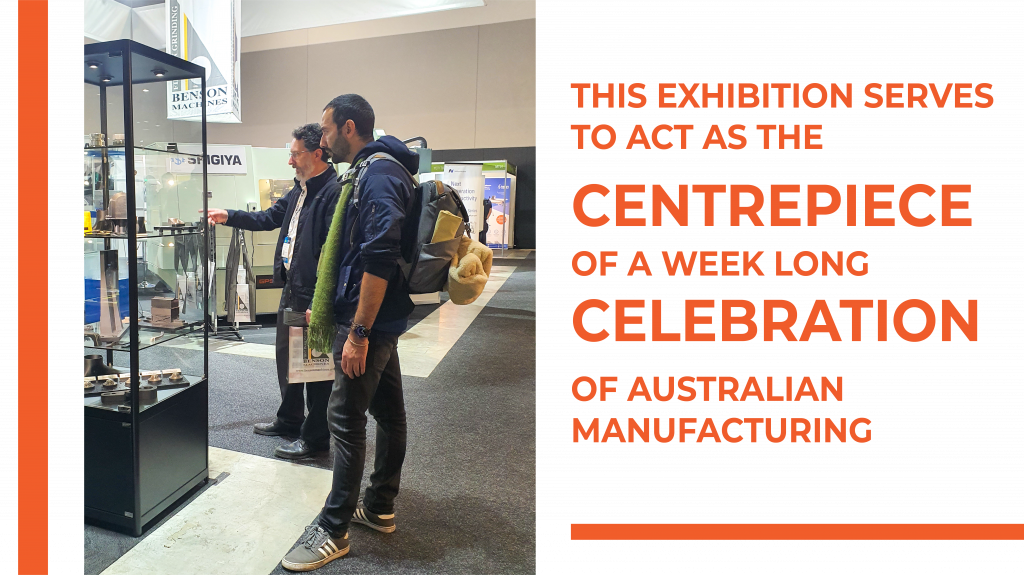 Upon first hearing of AMW, we were already eager to attend. This expo, owned and operated by the Australian Manufacturing Technology Institute (AMTI), has over 170 organisations participating in exhibits, functions, programs, and conferences, all there to present state-of-the-art technologies, equipment, software and services.
A showcase this comprehensive was right up our ally, and definitely a must-go. So we did, and here's what we learned.
Upcoming Trends
Still going strong in the manufacturing industry is the realm of additive manufacturing, which had its own featured division within the expo. Companies such as Amona Instruments, Bilby 3D, Project 3D and Formlabs all presented impressive machinery with varying strengths and capabilities.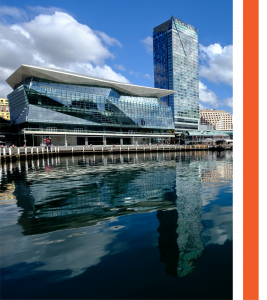 Getting to know the experts at the Alfex Additive stand was a big win, serving to fulfil and even better direct one of our goals to expand our 3D printing capabilities. Formlabs was another 3D printing organisation we were happy to chat with, broadening our options and understanding of where the industry currently stands in terms of available materials, strategies and technologies.
As Rotadyne further delves into the world of 3D Printing, we were able to assess what is currently on the market and become inspired on new capabilities which 3D printing can provide us in the future.
Another key trend which caught our interest, and which also had its own section in the exposition, is automated manufacturing processes and software. Epicore and ASA (Automated Solutions Australia) in particular caught our eye, showcasing a wide range of robotic applications, from communication technologies to plastic painting and shot peening machines.
Inspired Innovations
We saw some awesome work from multiple organisations, but to just list a few key points of interest, Laser Things presented some impressively efficient CNC tools and FIBER lasers, and Hydreco showcased some intriguing hydraulic technologies. We also greatly enjoyed the stands for Benson Machines, and Emona Instruments which presented a fun variety of 3D printed prototypes.
Epicore in particular deserves a shout out for their creative and engaging stand, which included an automated toy car track which views could race on, serving to demonstrate how their software operates on a smaller, speedier scale. Both innovative, and exhilarating.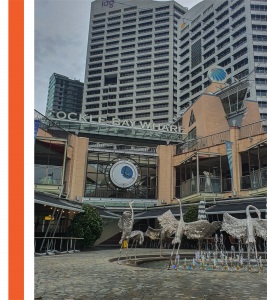 Rotadyne was fortunate to get to speak to a few key exhibitors with innovative contributions. As aforementioned, Alfex Additive was one of the first to draw us in with their Hybrid Advanced Manufacturing 3D Printer. Capable of printing in a variety of materials such as plastic, metals, ceramics and more, a world of possibilities are uncovered. The experts at the stand were very informative and definitely got our gears turning in regard to future expansions in our company's machinery and capabilities.
YETI Tool Australasia similarly sparked inspiration with our designers with their Smartbench, a large formatted yet portable CNC router. Fixed with an intuitive touchscreen console, these industry leaders have revolutionised the CNC workflow and allows increased facilitation and flexibility for the machining process. Whilst Rotadyne are not particularly equipped or well versed in this process, we definitely are motivated to introduce these technologies were necessary in our in-house processes.
Making Connections
Most importantly, this exposition was a fantastic opportunity for our designers and representatives to network, becoming involved with the leading companies within the manufacturing industry. Making these connections is what keeps us energised in our own quest for excellence, and keep us pushing the limits towards bespoke, inventive solutions in our own work.
An unexpected but exciting new friend for Rotadyne was the representative for Australian Made, a not-for-profit organisation seeking to help brands communicate to consumers their Australian credentials by officially registering trademark brands which are sourced and made on Australian soil. Not only is this mission critical in helping businesses market themselves to Australians, but it also enforces the movement to support local businesses, strengthening our industry collectively. Rotadyne seeks to register with Australian Made in the future and were elated to get to speak with them in person about our options.
Finally, we finished off the day with a great chat with the guys at the Australian + New Zealand Defence Directory (ANZIDEC) stand. The potential for making connections with more organisations within the defence industry is always welcome with our designers, seeing as we already have projects relevant clients such as ATS and the Australian Navy. Rotadyne is interested in further involvement within this sector, and was grateful for the insightful rundown given by the experts on stand.
All in all, it was a fulfilling and productive day for the Rotadyne team. Witnessing the incredible advancements made by individuals and companies at the forefront of their industries reminds us of our dedication to excellence, and why we do what we do.
This event proved to be more than an expo for networking and presenting innovations. Instead, AMTI has successfully fulfilled their goal in creating a space to both inspire and celebrate the Australian manufacturing industry, and for industry revolutionaries to interact, share and collaborate. Trendsetters, experts and pioneers, all in one space, leading the way into the future.
The Rotadyne team are ecstatic to have attended and been a part of this enlivening event! Stay tuned for our future excursions. Next up, we're heading to the Sydney International Boat Show.