Each product we run here at Rotadyne is unique. Working with a wide array of industries means versatility is essential to fulfil a diverse set of custom requirements, and one of the many ways Rotadyne achieves this is with our flare for flexible manufacturing. An example of this is our foam filling services, which have the potential to provide your product with transformative benefits, giving it a functional advantage over the competition.
Clients can choose from a range of polyethylene and polyurethane foams which we add during manufacturing, each with their respective foaming processes. We help you to choose the best foaming method for your individual project needs by considering all possible requirements such as strength, stiffness, structural rigidity and puncture contingency, acoustic and thermal insulation, and buoyancy.
There are four types of foam, of which Rotadyne has 2 available for manufacturing. Here in house, we offer Polyurethane Foam (PU), which is injected into the already formed solidified part through a nozzle. We also offer Polyethylene (PE) foam. This foam is generally added during the moulding phase while the product is made. Both PU and PE are closed-cell foams; this means their structure consists of small, unmerging bubbles which provide excellent water resistance, strength, and rigidity.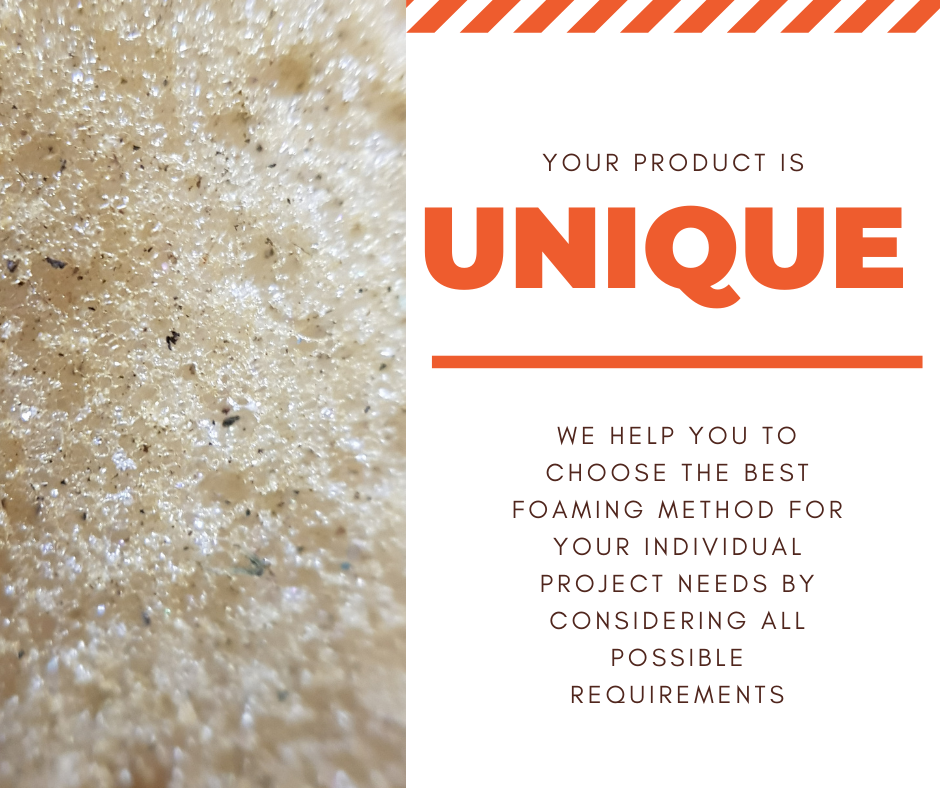 PU foam has excellent heat insulation properties and provides components with buoyancy protection. The foam itself is usually created by blending two reactive chemicals, x and y, which fill the cavity, and when combined react by expanding into a light airy material. Kind of like a light fluffy cake.
Unlike PU foam which fills the cavity, PE foam will only expand up to 5cm from the wall of the product, allowing panels to be filled entirely while leaving larger cavities hollow. It is also possible to mould a second wall or layer on the internal surface of the foam. This essentially creates a PE foam sandwich with excellent strength properties. A full bond between the foam and skin is created, which permanently attaches it to the product on a molecular level.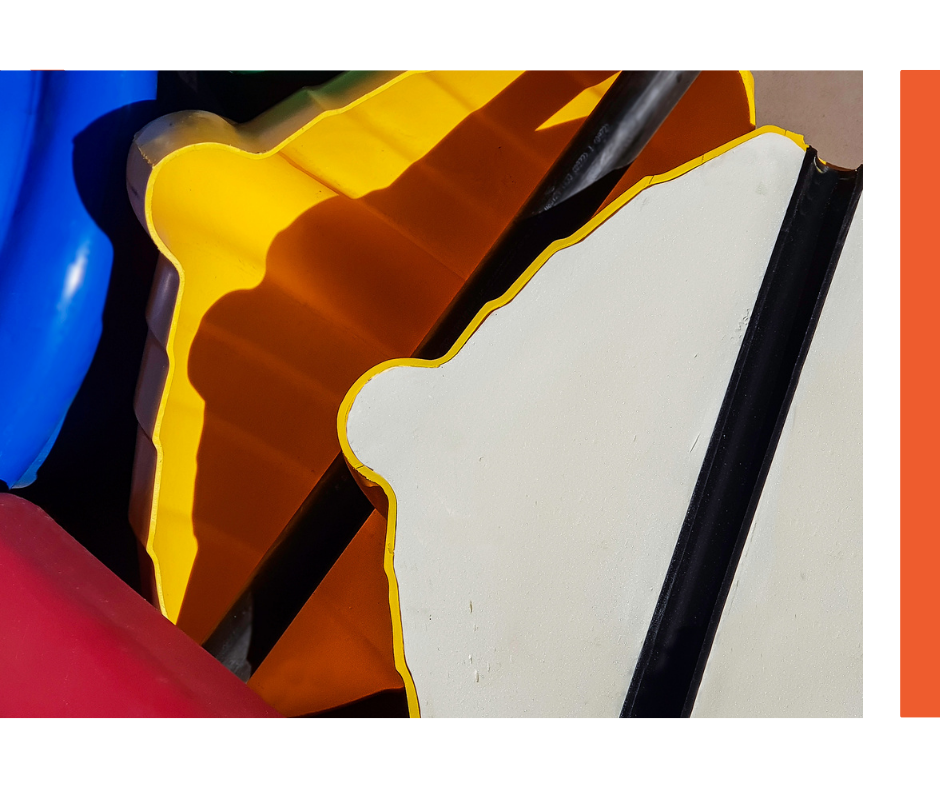 Apart from polyurethane and PE, there also exists Syntactic foam and ESP (Expanded Polystyrene Foam). Syntactic foam is created inside the cavity of the fully formed part with an easily adjustable density and provides high stiffness levels for excellent crush resistance. It is also highly resistant to water pressure. ESP foam, also injected into a cured plastic component in the form of pre-expanded beads which further expand once heated, has low density, high buoyancy, and no added stiffness.
Foaming a rotationally moulded part can significantly improve its efficiency, at times taking it from only manufacturable to truly purposeful. Great design evolves around finding and solving problems, and it does this while considering the behaviour of both the product material, and the users themselves. At Rotadyne, our experts can help you recognise your products requirements, and furthermore determine which type of foam is ideal to reach your product needs. With us, you will never have to foam alone.