Another 365 days of quality production, new projects, and company progress. We at Rotadyne are stoked at the results achieved in this last year.
In the spirit of the approaching new year, we want to look back at the highlights of 2022 which kept us going, come rain, hail, or shine!
And rain it surely did. This year we saw many challenges, including yet another broken-pipe-induced flood in our newly refurbished office, as well as an onslaught of new projects and manufacturing processes which we've all had to accustom ourselves to. This is also our first year of having our online store open for business, which was a whole new set of systems and obstacles for us to juggle.
Despite all things new, one thing which has maintained the same is our dedication and resilience, which helped us rise to the challenges we faced.
Here are some of our favourite Roto-moments of the year!
EXCITING EXPOSITIONS
Our design team had plenty of opportunities to hit the streets this year. We attended the Indo Pacific Maritime Exposition, the Sydney Build Expo, the Australian Manufacturing Week Expo, the Sydney Boat Show, and Design Show Sydney.
We were able to network, learn and connect with leaders across various industries, reminding us on our mission: the strive for excellence and innovation. It was also a nice opportunity for a change of scene for our designers, providing us some inspiring moments outside the office walls.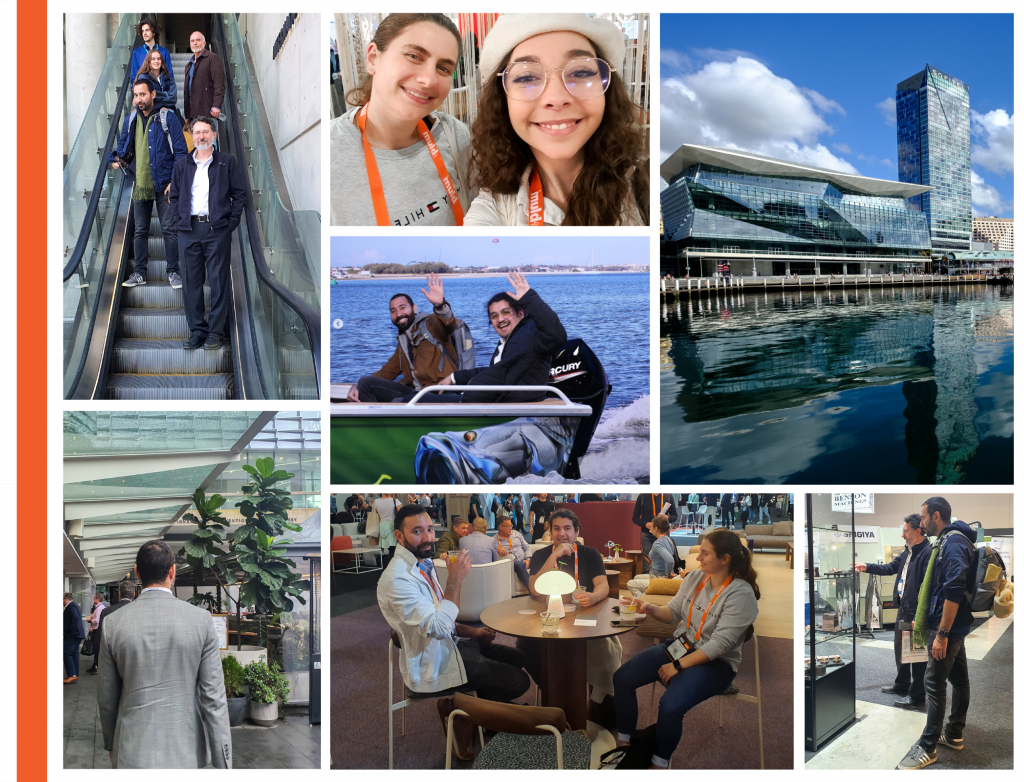 FACTORY FEATS
It's been a busy year in the factory, and our workers have had to roll up their sleeves and buckle down to keep it up. Our clients have been smashing it this year, with many requiring high quantity orders.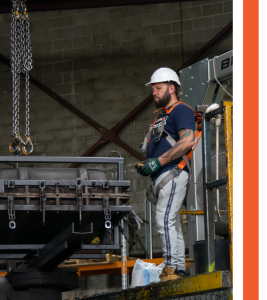 This increased production lead to an astonishing feat here at the Rotadyne factory; for a few months of the year, we implemented a third shift onto our roster, meaning we were running 24 hours a day, 5 days a week. After two years of things slowing down on a global scale, this year's fast paced production has certainly pushed us to pull ourselves up by our bootstraps – and our newly installed harness-straps!
The newest addition to our rotational moulding machinery is an upgraded height-safety railway system. Increased safety is a must with increased production. Plus, we couldn't say no to the stylish orange straps (orange is our colour, after all).
A big thanks to our hard working and talented staff for helping us make it happen!
UPPING OUR GAME: ALL DAY, EVERY DAY
Speaking of our talented staff, there were some fantastic developments from a production perspective, as discussed by our Production Manager, Michael Bryen.
Due to our 24/7 manufacturing, there's been a strong focus on evolving our superhero staff through upskilling and cross training. As it sits today, our staff are more multi-skilled than ever before, attaining multiple capabilities in a growing number of processes.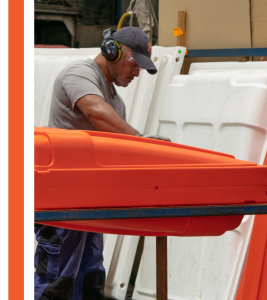 Having staff members who can complete a variety of jobs truly opens doors for the Rotadyne team and its members; not only does it provide flexibility, and encourage consistency in quality, within the products themselves, but it also helps contribute to a dynamic and productive workplace culture which encourages employee growth.
"The difference from 12 months ago to today, the fact that they can do multiple jobs, there's just so many options. As we grow and expand more, it's becoming incredibly important that we can do that." – Michael Bryen
On the back end of this improvement, there has also been a significant growth in our supervisors. Historically, they have been the backbone of our production activities and have combined decades of experience together running the shop. As they pass on the tools onto their trainees, they have also passed on a long-standing tradition of quality and excellence. Our staff have all learnt from this process, overall strengthening us as a team.
And this isn't even our final form. Cross training, apprenticeships and upskilling are all set to continue in the oncoming year. Stay tuned to follow us on our manufacturing mission.
AUS MADE, MARINE GRADE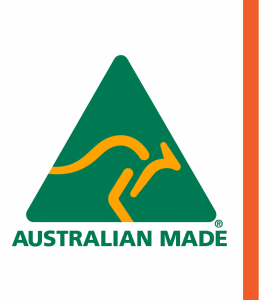 Another exciting update for us, is our expansion out of our usual rotational appreciation for a more triangular formation. This year, we successfully attained official certification for 'Australian Made' for our entire Marine Range!
The Australian Made trademark is Australia's most trusted and recognised logo. Over the last 35 years, it's been used as an indication of a product being 'genuinely Australian'. As our ingredients and products are sourced and manufactured primarily within our Aussie borders, we were eager to hop on board.
We see this as a fantastic opportunity to be involved in encouraging the purchase of local, Aussie  businesses like our own, and to get the word out there about our own credentials as leading, 100% Australian rotomoulders.
HELLO, JAMES TORRES!
This year we brought in a new designer which has helped complete our team. James Torres, a graduate of Western Sydney University, has joined us on our mission for excellence, contributing with a strong skillset in renderings and animation.
James has been enthusiastically working with many of our clients on upcoming projects, with a large focus on illustrations and product showcasing. From printed product instruction manuals, to assembly video renderings, James has produced some awesome content which has sparked the delight of our clients and team members alike.
Recruiting James onto the crew has proven to be rewarding and crucial in the development of a well-rounded, diverse and quality-driven team. Thanks to James, now we can do it all!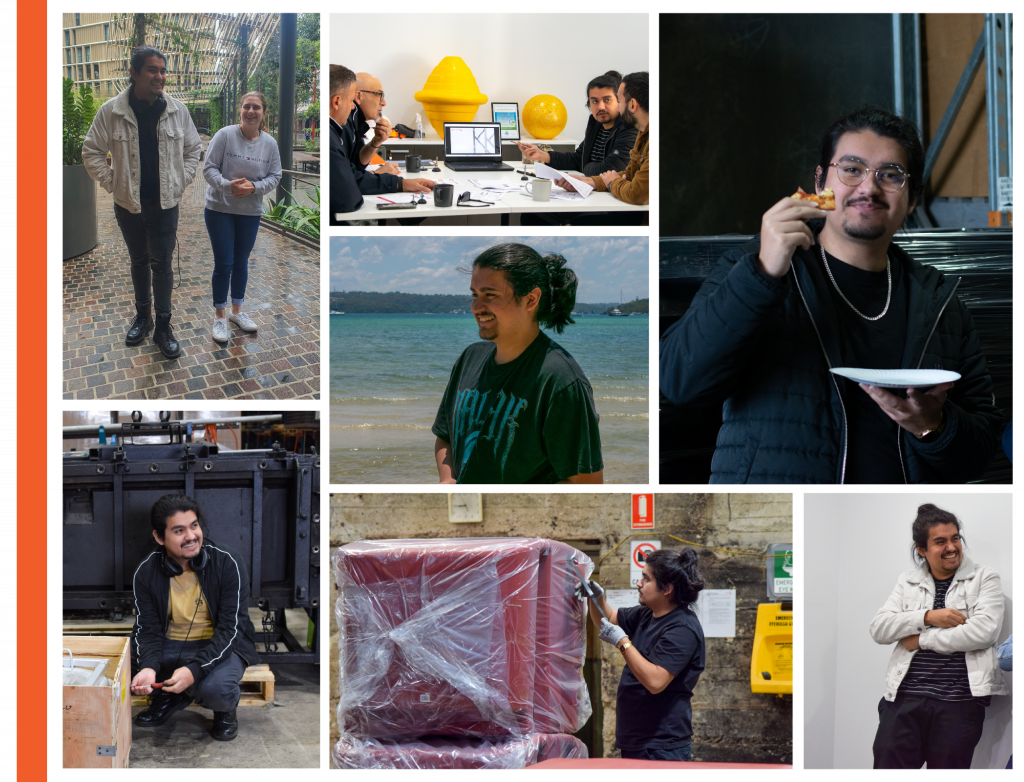 ARMA CONFERENCE
A major highlight was our attendance at the ARMA Rotomoulding Conference 2022 in Melbourne. After three years of social stagnation within the industry due to covid, our marketing designer, Caroline da Silva, represented the company at this event with a goal to reignite connections which have been untended to for too long.
It ended up being a highly valuable convention, providing us with insights and inspiration in a space purposefully designed for the exchange of innovation. ARMA CEO Michelle Rose and President Trudi Duncan created a phenomenal experience for all of us in this diverse and passionate industry, and did so in seemingly impossible conditions.
Rotadyne certainly learned a lot from the ARMA conference, and are excited to implement some new ideas and see them come into fruition. We are also already excited for next years meeting – we're practically packing our bags now!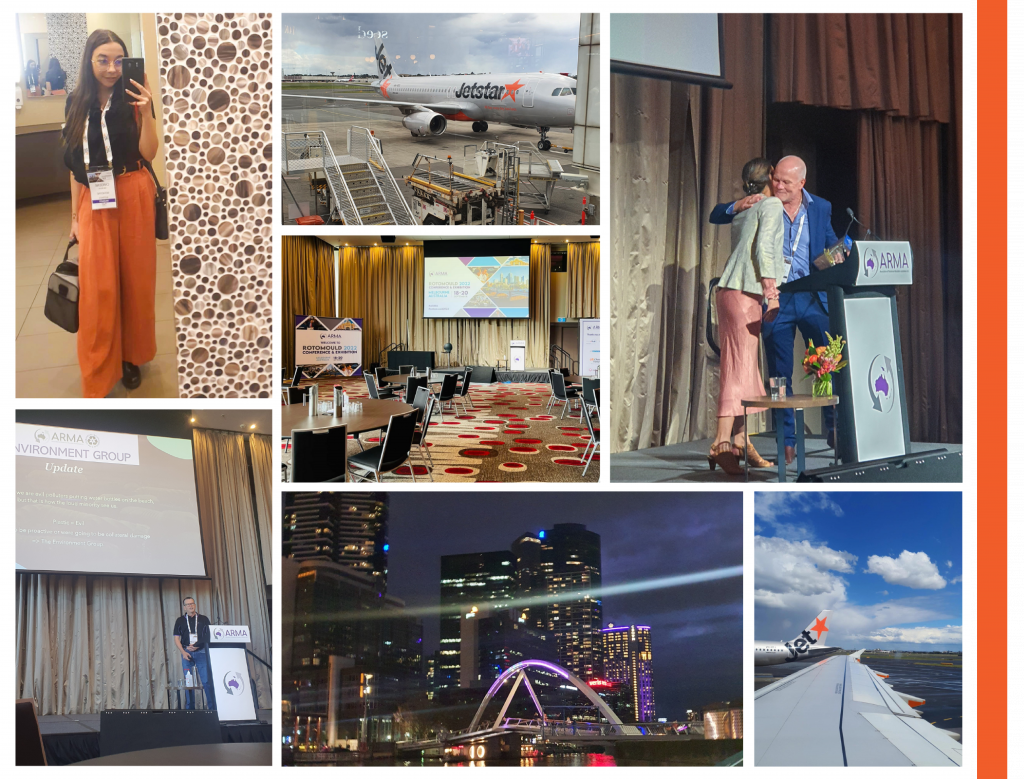 AWARD – 20 YEARS OF MEMBERSHIP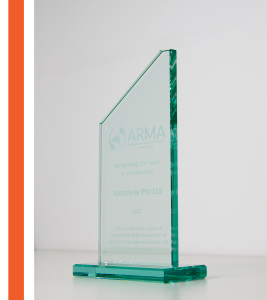 To wrap up this yearly overview is another nod to an exciting moment for Rotadyne this year: being the recipient for the 20+ Years of Membership award.
Rotadyne has had a long history with ARMA; our late Director and Chairman, Lothar Zillian, was both a member of the Rotational Moulding Hall of Fame, and the founding president of ARMA. As we've been key players in the industry for decades, and are humbled and delighted to receive this token of recognition and appreciation.
We are also reminded of how we are incredibly fortunate to have such a strong connection with this incredible network of industry leaders, to be part of an active and passionate community, and to have the opportunity to continue to do so in the oncoming years. We've proudly displayed our award on our front desk where it can be seen by all our staff members, both old and new!
…AND THAT'S A WRAP!
Reflecting on the year behind reminds us not only of our achievements, but also of the future opportunities which now lie just around the corner; and we've got a good feeling about 2023.
Each year is a brand new story, and the pen is in our hands. It's on us to make room for new ideas and experiences, to write our narrative with passion, and to make each day about progress. We're motivated to master every moment, to make each year better than the last.
With this year's experienced tucked under our tool belts, we are ready to jump into the factory next year with a refreshed perspective, and a renewed drive for constant improvement.
But for now, we're ready to enjoy the new year magic with a well-deserved holiday! We will be closed this year from Wednesday the 21st of December 2022, until the 6th of January 2023.
We can't wait to see what the new year brings us; we look forward to seeing you all on the other side.
Let's make it count!